Private On-site Test Prep Fire Life Safety Director (Fire & Non-Fire) Together
Course Description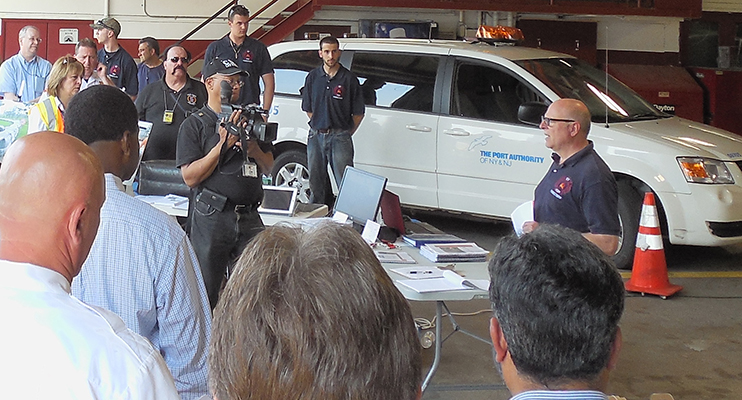 Whether you need to prepare for the FDNY Fire Life Safety Director (FLSD) on-site examination, the NY Fire Safety Institute (NYFSI) offers private on-site test preparation sessions at the location of the Fire Department on-site test. There are two parts to the on-site test (Fire and Non-Fire). You can take each prep separately or both together. This page is for both the Fire Preps & Non-Fire Prep. If you want a prep for Fire or the Non-Fire seprately go to Fire & Non-Fire On-Site Prep
Private sessions are limited to 1 or 2 candidates maximum, and should be scheduled with NYFSI once the candidate receives their FDNY on-site exam date.
Fire Life Safety Director
Fire on-site examination components include:
Respond to a Fire Emergency

Respond to a Building Impairment

Building Knowledge

Practical Demonstration of the Fire Command Center

Practical Demonstration of Phase 1 and Phase 2 Elevator Operation

Candidate Training Knowledge

Fire Scenario

Building Scenario
Non Fire on-site examination components include:
Part I – Building Knowledge

Part II – Fire Command Center & Elevator Demonstration

Part III – Non-Fire Emergency Scenarios

Part IV – Knowledge of Training Requirements

General training for EAP staff

Active shooter emergency response training for building occupants
Please be advised: The candidate will receive a failing mark from the FDNY if the fire command center is non-operational or the elevators cannot be placed in Fireman Service mode. Before the On-site Exam, the most recent plan must be available to the FDNY, including Building Information Card (BIC), Fire Safety and Evacuation Plan, or Comprehensive Fire Safety and Emergency Action Plan. Failure to produce the required documents before the On-site Exam can result in termination of the exam. On-site Exam fee will still be charged.
Additional Info
Prior to registering for private on-site test preparation with NYFSI, candidate(s) must be registered with the FDNY to take the corresponding FDNY on-site examination. A candidate's supervisor, building manager or property owner must schedule the FDNY on-site exam using the appropriate online link below. Candidates cannot schedule their own exams.
Where
You must call to schedule the private on-site test preparation lesson after you complete the registration process and schedule the FDNY on-site exam. No more than two (2) candidates may be in the same on-site prep session.