Online Preparation for the F-07 Fire and Emergency Drill Conductor Certificate of Fitness
(F-07)
Course Description
F-07 Certificate of Fitness is required to lead fire drills in buildings that do not require a Fire Safety Director.
The main purpose of a fire drill is to allow occupants to practice emergency evacuation procedures. The Fire and Emergency Drill Conductor must make sure that fire drills are conducted in a safe and orderly manner. In buildings where a Fire Safety Director is required, the Fire Safety Director is responsible for such duties.
This Certificate of Fitness is valid only at a specific location and for the specific person to whom it is issued.
GENERAL PROCEDURE FOR ONLINE LEARNING:
1. NYFSI will  take attendance at the beginning of a class during the online classroom session, This is to insure that only the person who signed up and paid for the class in on-line.
2. NYFSI will provide all the students with classroom manual for review prior to the scheduled online class session. This manual will be distributed to the student via email to the email address provided.  This course must be paid for before the Manual is electronically send. 
3. This on-line platform will have the ability for group chat during the online session.
This is a preparatory course for the Fire and Emergency Drill Conductor Certificate of Fitness Examination given by the New York City Fire Department (FDNY).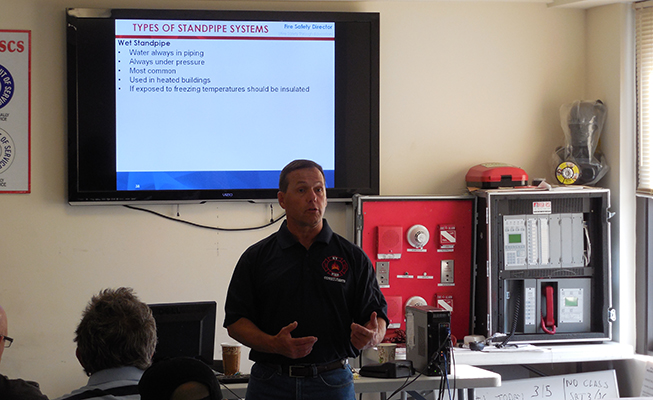 Where
All classes are taught On-Line.