On-Line Preparation for Supervision of Storage, Handling and Use of Flammable or Combustible Liquids C of F Test
(C-92)
Course Description
We offer a preparation on-line course for the certificate of fitness C-92.  This c of f  is required to store, handle and use hazardous flammable or combustible liquids in requiring a FDNY permit. Common flammable/combustible liquids include nail polish remover, sanitizer, rubbing alcohol, oil based paint and paint related materials, varnish, waxes and polishes, etc. This Certificate of Fitness is registered to a specific address and is valid only for the specific person to whom it is issued.
GENERAL PROCEDURE FOR ONLINE LEARNING:
1. NYFSI will  take attendance at the beginning of a class during the online classroom session, This is to insure that only the person who signed up and paid for the class in on-line.
2. NYFSI will provide all the students with classroom manual for review prior to the scheduled online class session. This manual will be distributed to the student via email to the email address provided.  This course must be paid for before the Manual is electronically send. 
3. This on-line platform will have the ability for group chat during the online session.
This is a preparatory course for the Supervision of Storage, Handling and Use of Flammable or Combustible Liquids Certificate of Fitness Examination given by the New York City Fire Department (FDNY).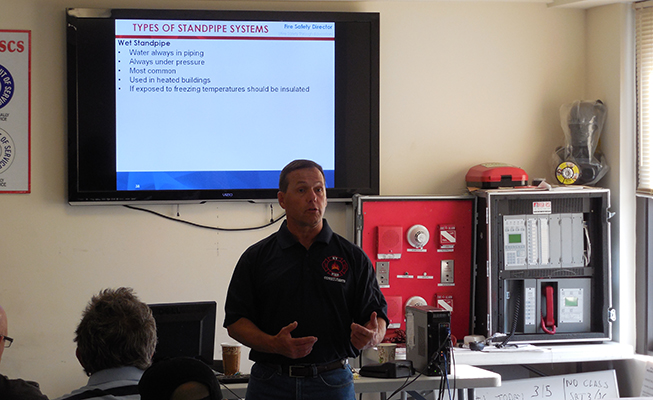 Where
All classes are taught On-Line.