NY State Security Officers Training (Annual Renewal Refresher Class)
( Licensed and Registered by the New York State Division of Criminal Justice)
Course Description
Become a Professional and Trusted Security Guard in New York
NY State Security Officers Training (Annual Refresher Renewal Class) 
Presented by Security Academy of New York
This is only for the Annual Renewal Refresher Class. Each year your license must be renewed. You
must be re-certified each year, so that your license can be renewed every two years.
8 Hour Annual In-Service Training - This course must be completed each calendar year you hold a security guard registration. Your registration is issued for two years, therefore, you must complete two 8 Hour Annual Renewal Refresher training courses within your registration effective and expiration dates to be eligible for renewal. 

For additional information regarding class schedule please call 516 444-9686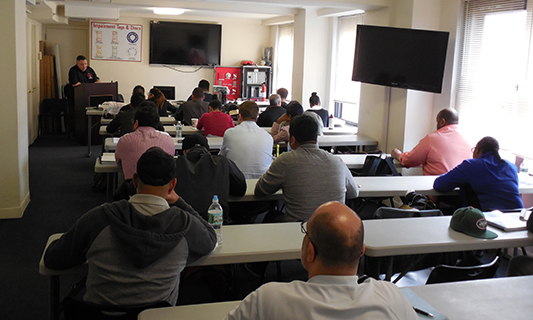 Where
All classes are taught at The NY Fire Safety Institute, in Suite 618, Wyndham New Yorker Hotel, Suite 618 (8th Avenue at West 34th Street). See below for directions.