Fire Guard (On-Line)
(F-01)
Course Description
We offer preparation on-line course for the FDNY F-01 Certificates of Fitness as a  Fire Guards (impairment):
F-01 Citywide Fire Guard for Impairment
In any occupancy where a required fire protection system is out of service, a fire watch shall be maintained by one or more persons holding a Certificate of Fitness. For the initial four (4) hours of a planned or an unplanned out of service condition when the effected area does not exceed 50,000 square feet, the impairment coordinator or a trained and knowledgeable person who is capable of performing fire watch duties and is designated by the building owner may perform the fire watch duties. After four hours of an out of service condition, such patrols shall only be conducted by fire guards holding a Certificate of Fitness.
This Certificate of Fitness is valid only for the specific person to whom it is issued and can be used anywhere within New York City.
Required Criteria for online training:
This course content will be virtual face to face technology learning platform. "Go to Meeting" platform.
The platform utilizes interactive conferencing.
The platform allows the instructor to see and talk with all the students in real time inside the virtual face to face classroom the whole time the class is in session.
The online class session will be live with the instructor present at all times.
The live instructor will be visible on the student's computer screen at all times. The students computer also screen will present the PowerPoint training the instructor is presenting.
The instructor should be able to see each student in the classroom session. 
GENERAL PROCEDURE FOR ONLINE LEARNING:
1. NYFSI will  take attendance at the beginning of a class during the online classroom session, This is to insure that only the person who signed up and paid for the class in on-line.
2. NYFSI will provide all the students with classroom manual for review prior to the scheduled online class session. This manual will be distributed to the student via email to the email address provided.  This course must be paid for before the Manual is electronically send. 
3. This on-line platform will have the ability for group chat during the online session.
Students will required to have a Computer, Laptop or I-Pad with a camera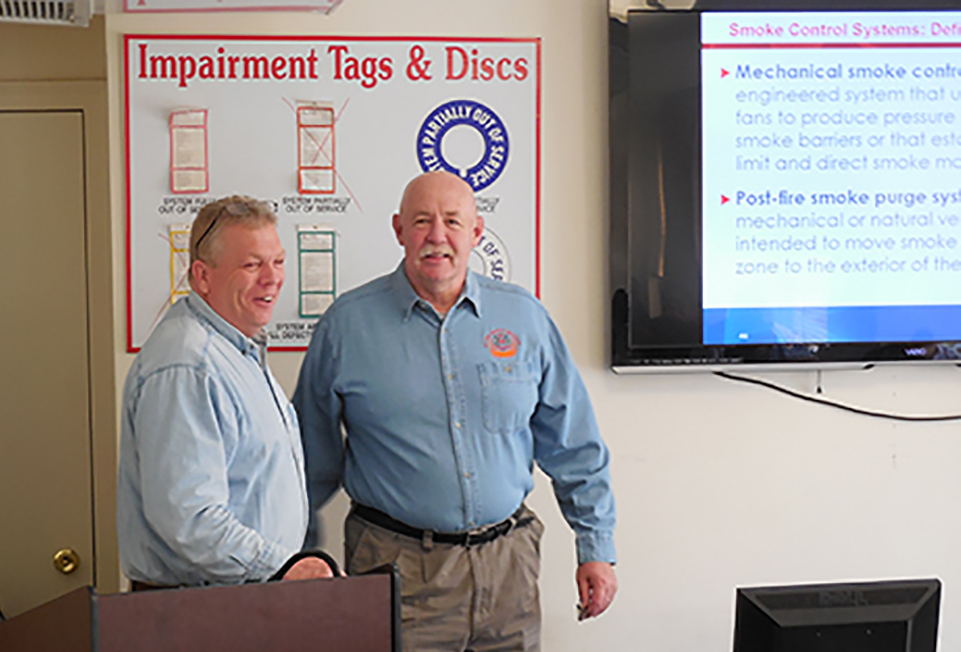 Where
All classes are taught On-Line.